Water resources are facing huge pressure from different countries. With population growth, there will be a big gap between the demand and supply of water. Extreme weather conditions, hydrological uncertainty, and severe water scarcity are considered to be some of the biggest hurdles to global stability and prosperity. The issues of drought and water scarcity are increasing at a frightening rate.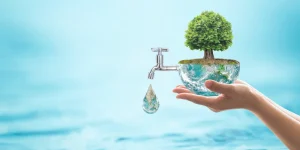 The rise in population demands a rise in agricultural production and water supply. Along with the rise in demand, scarcity also grew in many parts of the world. Studies show that about 40% of people in the total population live in areas where water scarcity is intense. Reports also that one in four children will be living in areas of extreme water scarcity. Thus, water security has grown to be a huge challenge in different countries.
For many centuries, water resource systems have been contributing to the benefit of people and the economies in which they live. These systems have been providing multiple services. However, in many places, the basic needs of people like sanitation and drinking cannot be met. It also cannot maintain and support a strong biodiverse ecosystem. Popular reasons for this are inadequate infrastructure, overuse of river flows, pollution due to agricultural and industrial activities, nutrient loading causing eutrophication, etc. Effective planning, creation, and management of water resources are required to provide a sustainable, inexpensive, and adequate quality supply of water for natural ecosystems and humans to avoid socio-economic problems.
What Is Water Resource Management?
Water resource management is the process that includes planning, development, distribution, and management of water resources at an optimum rate. It can be considered a subcategory of water cycle management. Sustainable water management is crucial to protect and conserve water resources, which are on the verge of extinction.
Humans require fresh water to satisfy various needs. Therefore, water resource management tries to efficiently utilize the available water to reduce the loss in water reservoirs as well as distribution networks. Allocation of water to different stakeholders, and fixing priorities like agricultural activities, drinking, and industrial use comes under water resource management. Water resource management includes high management levels of interconnected systems or multiple watersheds. As climatic changes are having a huge impact on the water reservoirs, the need for efficient water resource management is rising.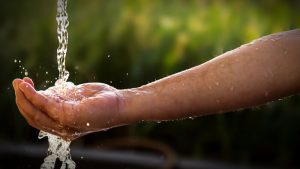 Challenges In Water Resource Management
Humans are the biggest challenge for water resource management. Human activities are polluting natural water reserves like lakes and rivers. Without sustainable water management, there will be war in the future for fresh water. No life is possible on Earth without the presence of water. Climatic changes are causing droughts, leading to water scarcity in different parts of the world. Therefore, there is a big question about the availability of freshwater reserves for the future generation. Therefore, the government and people should practice sustainable methods for water management. What might seem beneficial for humans may harm nature. Therefore, water resource management systems must find effective solutions that will satisfy the needs of people along with protecting water resources for the future.